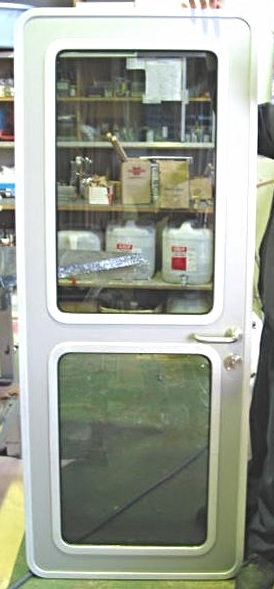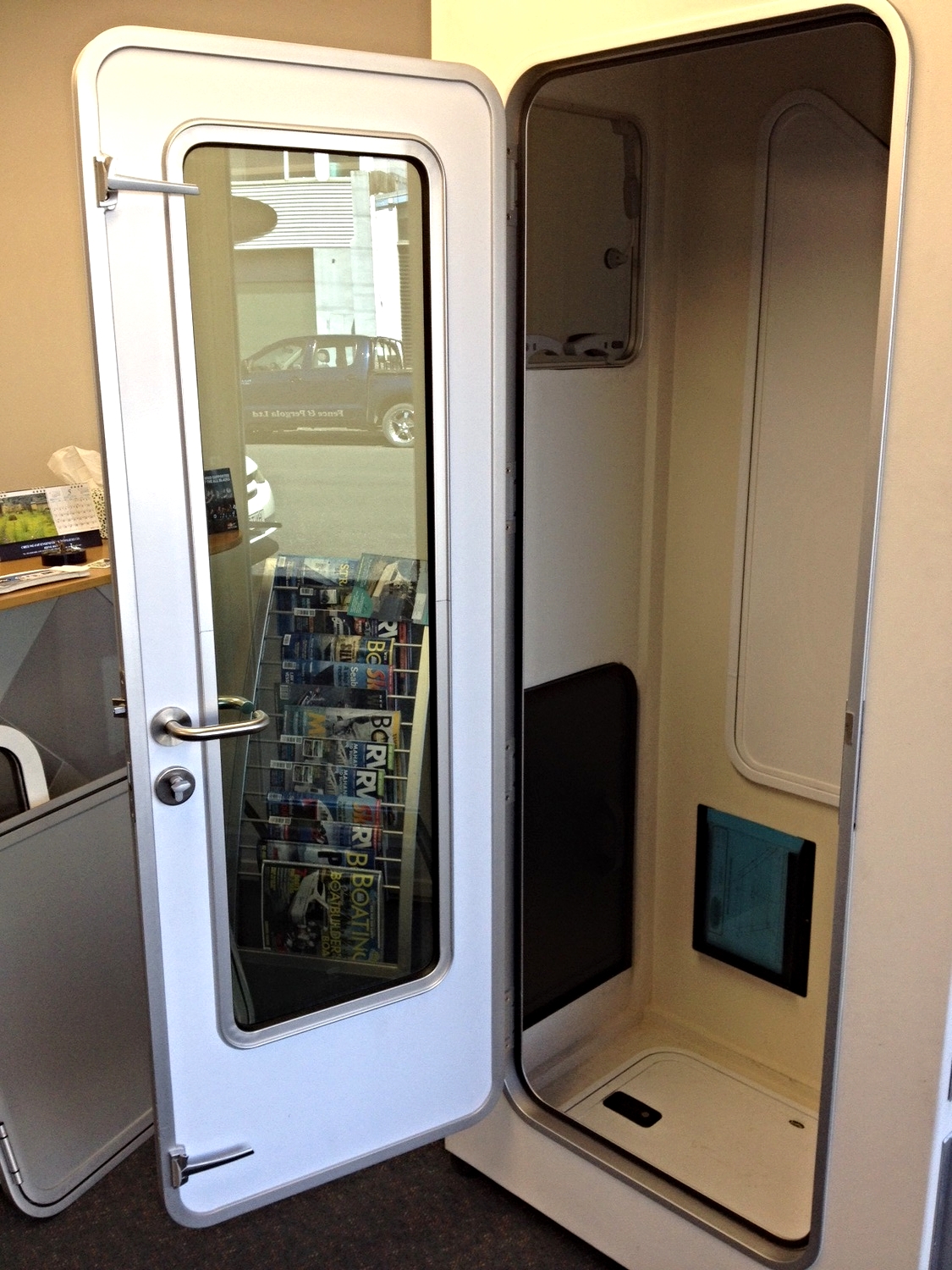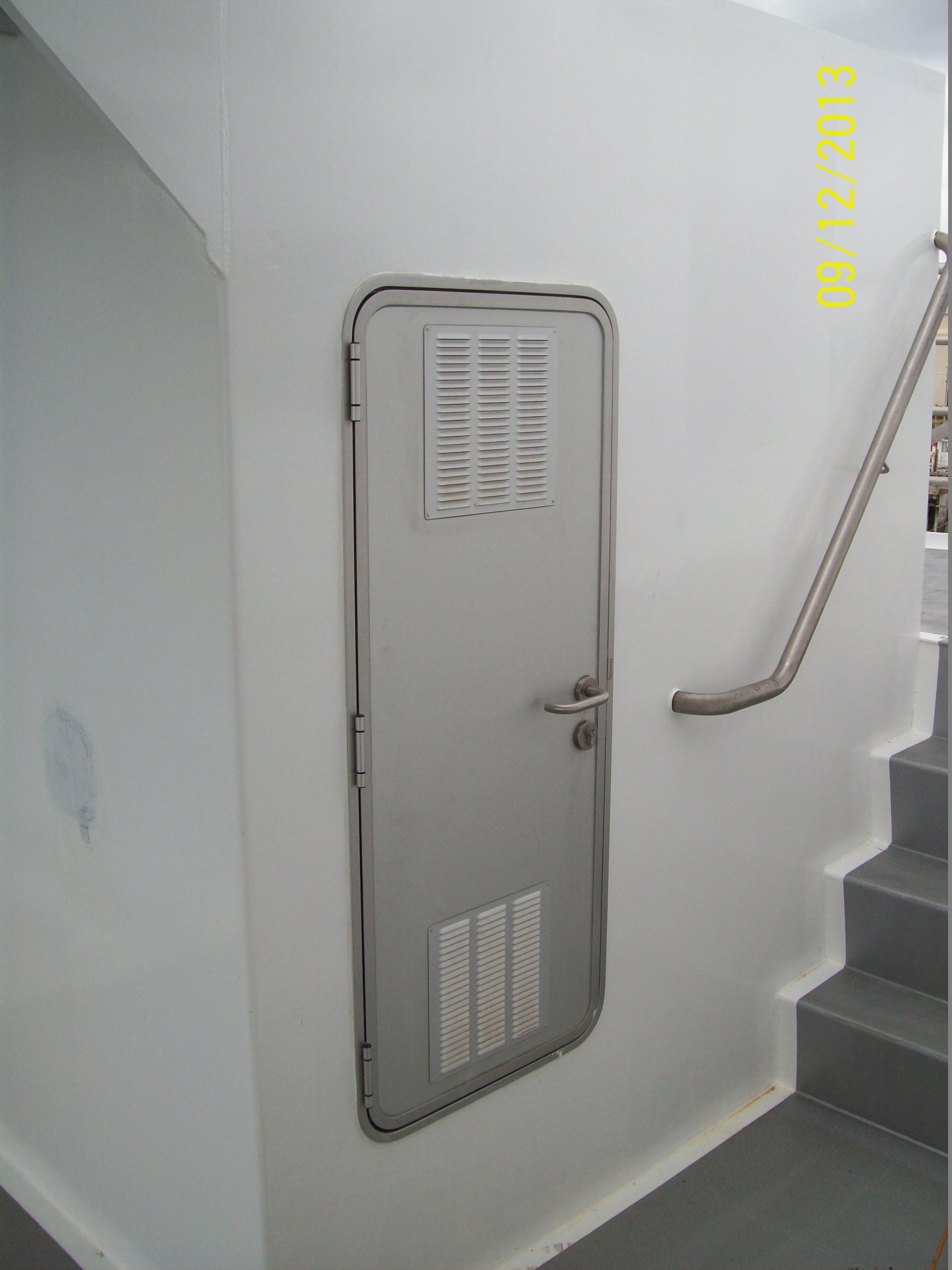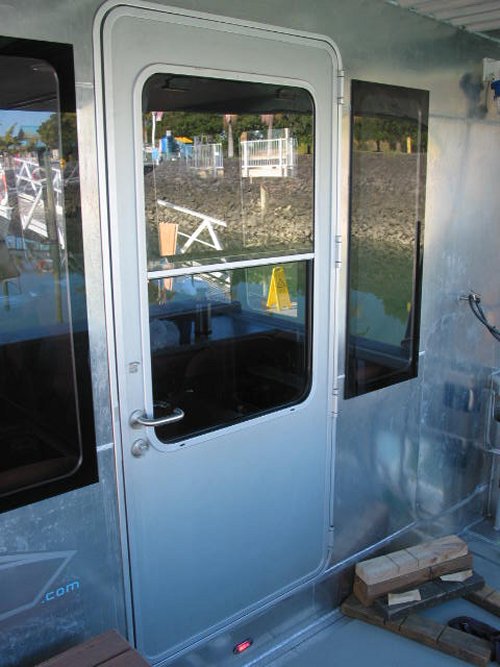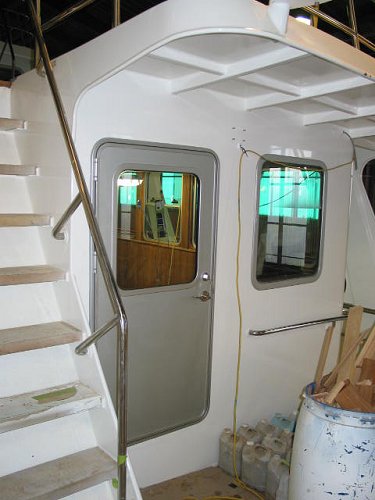 Panel Style Door
Our panel style door is our most popular type of access door.
It looks fantastic and gives you the ability to insert a fixed or sliding window within the door.
Typically the panel door is infilled with a high density foam which then has two sheets of ally glued to each side, finished in whatever way you please (anodised or powder coated), the same as the extrusion or different... it's totally up to you!
We can also offer alternative infills depending on the position and purpose of the door in the vessel, i.e - a plywood infill is utilised where you need more strength such as an engine room door, but is not ideal on the exterior of the vessel where water penetration is possible; or a soundproof infill which is ideal for engine room doors where you need sound deadening.